Improvements to the Parish Church of Upminster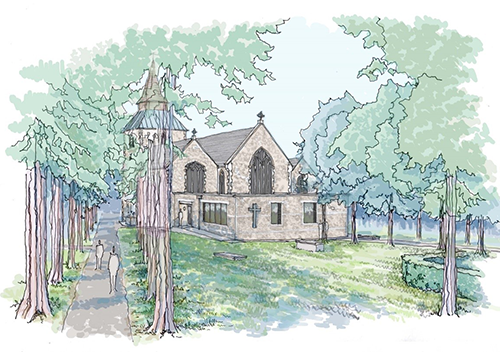 Perspective View from the South East
1 Peter 2. 5
"…like living stones, let yourselves be built into a spiritual house…"
Building for our future
Approximately 1,500 years ago St Cedd arrived on our shores and built the foundations for our community in Upminster. At that time, our church and our town would have been unrecognisable to us. However, St Laurence Church has stood in this spot since 653 AD; a constant in a changing world.
Over the many decades, although a solid and constant presence, the church has changed, accommodating and adapting to the needs of society. As the town grew, so did the church. Many names immortalised on the church walls are reflected around the town and are integral to our every day lives. Schools and roads named after the people who worshipped as we worship today. We enrich and add to that history, carrying it forward.
The church was extended substantially in 1928/9 to provide for the growing population of Upminster, expanding since the arrival of the railway. Designed by Charles Nicholson, the extension provided new choir stalls, a new sanctuary, a rebuilt Lady Chapel and the new St George's Chapel. The seating capacity of the church was thus significantly increased and new spaces for worship were created.
The current choir vestry and sacristy (area for clergy and servers to robe and for items needed for worship to be stored) were added in 1937. However, they were not built as sturdily as the rest of the church and in recent years have shown signs of subsidence and considerable dilapidation. Most importantly, they no longer meet the diverse needs of our church and parish today.
We could serve our parish better if we had better facilities to offer to our church children's groups, to the many people who visit the church for baptisms, weddings, funerals, concerts, school visits and other events, to our choir and servers, and to those in the local community who would appreciate a discreet meeting room available for use by support groups and others. Just like our forebears, we need to be considering how the church building can evolve to best minister to our parish today.
Our church is built on the town's crossroad, the centre of the community. It is the vision that the building, and we who worship here, become the heart of that community. We have much to offer. It is believed that, with the plans for the church building, we will be able to reach out and offer a spiritual space and a more appropriate facility, enabling us to continue St Cedd's mission and ministry within (and beyond) Upminster.
The full plans and details of the project are on display in church. The church is open every day from 9.00 am – 5.00 pm; please do come in and have a look.
Continuing the mission of St Cedd...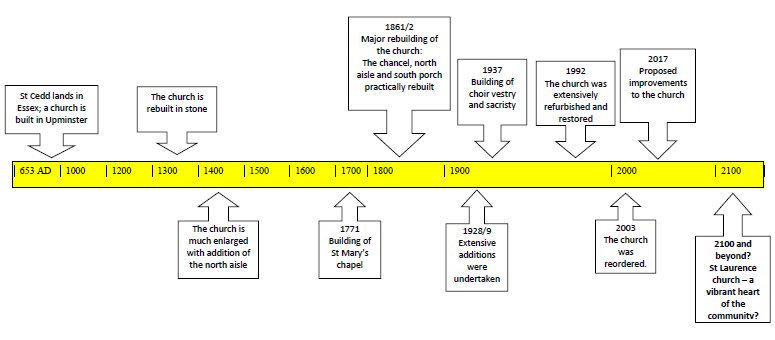 If you would be interested in helping to organise fund raising events please let the Parish Office know. Since our relaunch in October 2017 we have raised £10,000 with your help. Thank you